Conditions
Mid-40's, partly cloudy, faint hint of peat burning in a fireplace and Guinness….sound of Danny Boy playing on outlaw pipes in the background…..
and you may never Liam, but we'll try here….
Disclaimer, Warm Up
With only a few SC's and no HCs, YHC wasn't sure if the XL boot camp was gonna be a thing or if #Moosegate was going to be repeated #NeverForget.  YHC also had a sneaking suspicion that Magoo's "XXL" workout (whatever that means) was going to overshadow YHCs less X'ey "XL" workout drawing the PAX away.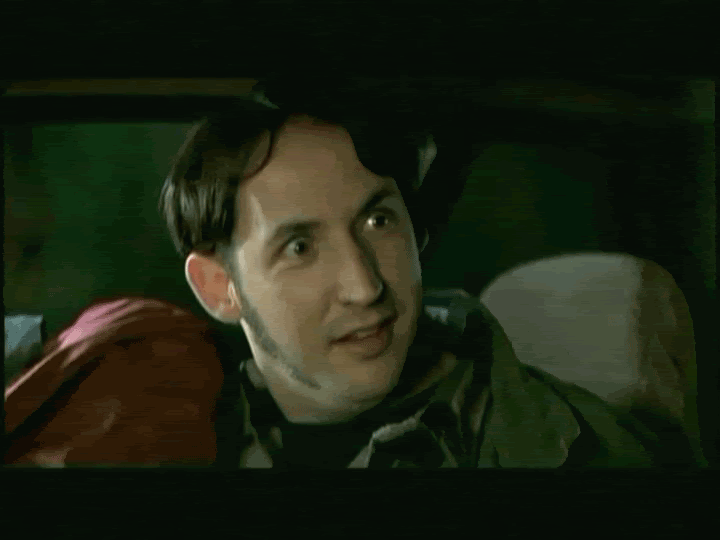 Luckily for YHC, his early AM alarm and timely morning constitution (#metamucil) paid off as 8 PAX showed up for the XL!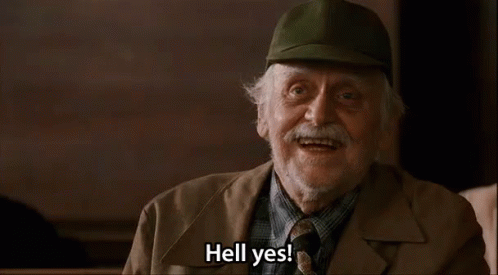 After a quick disclaimer (#MorganAndMorgan)the warm up went as follows:
SSH X 15 IC
TTT X 15 IC
LAC X 10 IC Forward
LAC X 10 IC Reverse
The Thang
Each PAX grab a block and head to the parking lot.  Line up and partner up with the PAX next to you.  The task today was pretty simple, the 1,000 rep challenge.  This consisted of each PAX doing:
200 Merkins
200 Overheads
200 Big Boys
200 Squats
200 Curls
Based on the timely and constructive feedback YHC received from the PAX, he could tell he was spot on with giving them what they wanted…..
..despite that, YHC gave some additional direction to make sure the PAX maximized their enjoyment of the Q.
The PAX could do the exercises in any order they chose and break the sets up however they chose
The PAX were responsible for their own counting #Accountability #Delegation
The PAX would get a break from the joy of the 1,000 rep challenge by practicing Handball drills with their partner in turn (shuffle passes and then eventually long passes).
Based on the enthusiasm the PAX showed, and the arrival of Jazz hands, it appeared the group was done with the reps with about 5 minutes to spare.  We circled up and jumped into a quick Mary which consisted of:
Flutter Kicks X 15 IC
Freddy Mercurys X 15 IC
LBCs X 15 IC
As the above was going on, the Handball skills show continued as the ball was passed from PAX to PAX (or toward the general vicinity of the PAX as the case may be).
BOM, COT, conclude XL BC.
Handball!
15 PAX moseyed to the field of battle this morning.
Since the teams were so evenly matched last week, YHC (at the suggestion of Arrears) brought back the coin flip to determine teams for Handball.
As with before, each PAX flips the coin…heads on one team and tails on the other. Last week this worked with nearly perfect head/tail distribution, but this week it was a little different.  Much like Arrears, Arrears' coin seemed to be sort of a "tail man" and after only 8 flips it was 7 against Hokie Pokey.  We called it at that point and the 7 on 8 battle began.
This was a balanced game throughout with team Hokie taking an early lead and narrowly keeping it to win the game at the end up by 1 or 2 goals (Rep. Ballentine, see what you can do about a scoreboard for the PAX).
A few highlights and things of note from today's game.
Pothole received no shots to the head today, but Moose was noticeably absent…..coincidence??
Lap Dog's disregard for health, safety, and physics when going after the ball against J Dee #respect
The return of Dawg Pound and Ham Bone!
Dawg Pound's scrum against Milkman and Lap Dog to come up with the ball in the pile (note to Bellhop, check the official rule book for "jump ball" rules
A1A's knuckleball slider goals, I think he had at least 4, game MVP in my book!
And just like that weird time in high school when you spent Thanksgiving at a friend's house and his parents got in that uncomfortable argument about who was going to lick the gravy bowl….it's safe to say, fun was had by all!
Insert obligatory Arrears Thanksgiving pic…..
Moleskin
YHC is generally the last one to know about things pop culture, so when Lap Dog brought us news of the recent Liam Neeson "scandal" it was news to YHC.  When it comes to pop culture (and improving my Handball skills), YHC practices "selective ignorance" as it cuts into my time watching Sex and the City reruns (I'm mostly a Charlotte, with a hint of Samantha after I've had one too many cosmos if you're curious).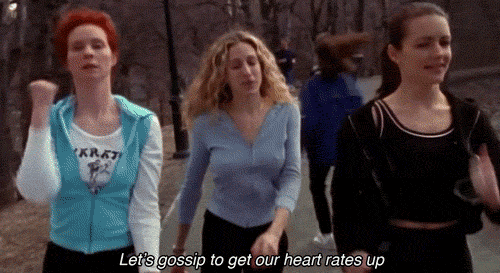 As a fan of his work and a 4 times removed product of his home country, YHC did search the interwebs to see what the hub-bub was about.  Liam confessed to some pretty disturbing stuff he did (or at least tried to do) a number of years ago.
YHC isn't going to judge this situation, as his own house has more than enough glass from 40+ years of hurtling through space on the Big Blue Ball.  I would offer that if Liam had gone through with his plans at the time, that none of us would have ever heard of him.  If he wasn't famous, most people wouldn't really care enough to bother talking about his situation (especially in such a trite fashion in this here back blast).  If he'd had the appropriate support network those many years ago, perhaps someone could have helped him deal with his issues at the time.
My point with this is, each and every PAX is going through, or has gone through, or will go through something (the "dark corners" that Pothole often refers to we all have) .  Some kind of trial, challenge, obstacle, or major life change that would be made easier (or in some cases surmountable) just by sharing those challenges with another PAX.
As I approach my 2 year anniversary with F3, I am very grateful to have stumbled into this great group of High Impact Men.  To say it's been game-changing would be an understatement and life-changing more appropriate.  I've leveraged this network numerous times in the last two years and I know my life is all the better for it.  Just having someone you can use as a sounding board to talk about ideas or more often than not just a friendly ear to listen can sometimes make all the difference.
Good news is, if you are reading this, all you have to do is look to the left or right in that circle of pain to see a guy who has your back.  A guy who may or may not have gone through whatever you are dealing with, but is there to help you through it.  I encourage you to leverage that and do the same when he asks you.  #ISI
Announcements
The P200 is coming, reach out to @F3LakeMurray if you aren't yet on a team, probably still a slot or two somewhere out there and there are always last minute holes to fill.
Reminder – the Ocho on Sunday's at 8 PM, @F3depot.  Handball….#America'sGame
Reminder – coffeeteria following Handball on Saturdays.  Chick-Fil-A is the usual spot for this.
Run groups – Options galore for the PAX!
Swagger – Monday at Little Caesar's on St. Andrews (0530 am), and Wednesday behind Starbucks on Harbison (0530 am), now officially on the twitters @f3swagger, give it a follow!
Twilight – Tues/Thurs behind Spring Hill High School (0430 am…no, that's not a typo), @f3twilight
Stagger – Wednesday at Ballentine Elementary (0530 am), @f3stagger
Donut Run – Friday at Lake Murray Blvd behind Dunkin Donuts (0515 am),
401k Run – Sunday, across from Lowman Home in Bethel Lutheran parking lot (BOM 5 pm) follow – @f3_401k_run
Saturday's – Just run at handball OR someone is always training for something somewhere on Saturday mornings, DM me or @F3LakeMurray and we'll hook you up!
Rucking more your speed?  Follow F3LakeMurray Rucking at @F3LMRucking for all the deets!
2019 Q sheet is up and ready for your input.  Get your favorite dates before someone else snatches them.
Prayer Requests
Folks training for P200
Continued recovery for Milkman's daughter
Smithers' Family
Bumblebee's Work Transition
Unspoken
TL:DR
Every PAX has a very particular set of skills that can help you improve your own.
SYITG!